New SASH Developments Offer Social Housing with a Difference
More Info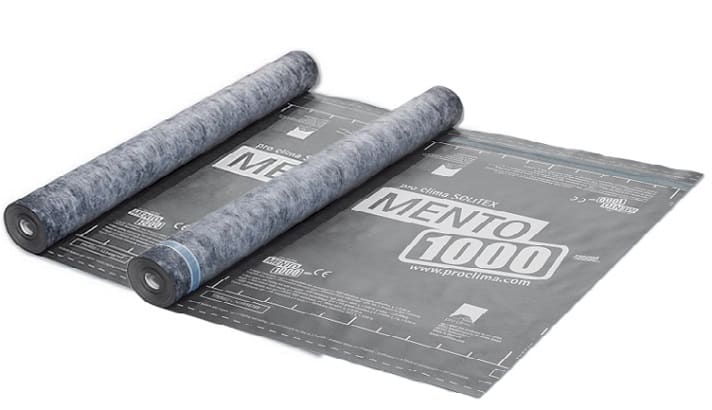 SOLITEX MENTO® 1000 CONNECT provides weather and condensation protection for your roof, under all weather conditions. With type R4 classification (NZS 2295), it is suitable to be used in self supported applications up to and including extra high wind zones.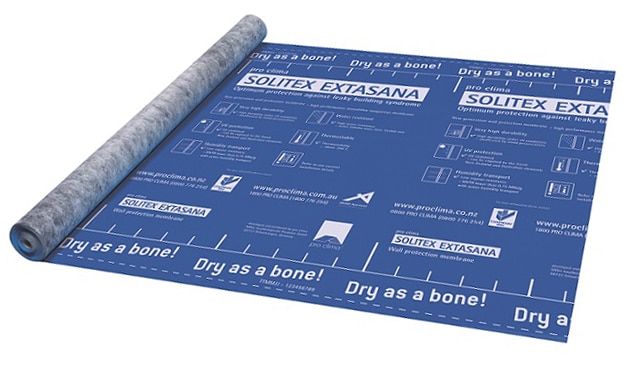 SOLITEX EXTASANA® wall underlay provides the best weather protection layer for your walls, under all conditions. It protects the building from wind, driving rain and other external sources of water, whilst allowing any internal moisture to escape through the vapour permeable, non-porous TEEE layer.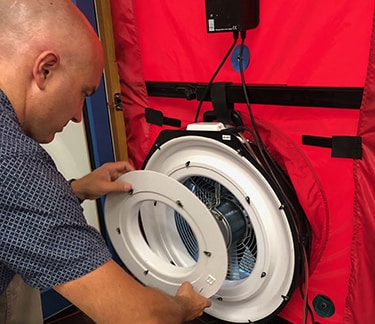 BLOWER DOOR is a diagnostic tool that measures and helps locate air leakage within the building envelope. It uses a calibrated fan to generate pressure, then it measures exactly how much air leakage it takes to maintain that pressure.
---
pro clima were involved in the new Auckland SASH units for Salvation Army, a project which focused on creating warm, dry, comfortable homes.
The brief given to Fat Parrot Architecture by the Salvation Army for their new Auckland SASH units was simple; "Help us create great social housing communities which really enhance people's quality of life." There was a real desire to look at the problem with a fresh set of eyes and be innovative. They were keen to create 'something better' and not just add to New Zealand's large stock of minimum spec housing, where residents are often forced to decide between 'heating or eating' through the winter months.
After researching the costs and benefits of various construction methods, the team at Fat Parrot settled on the Formance SIPS (Structural Insulated Panel System) as their construction system for the SASH developments, which are currently under construction around the Auckland region. Experienced SIPS builders Meridian Construction were engaged early on as the main contractor, which helped keep control of costs on a tight project budget.
For the design and build teams, thermal performance and speed of construction were the deciding factors in going with SIPS over standard timber framing. SIPS generally have higher R values compared to a timber-framed wall with fibrous insulation of similar thickness, due to the type of insulation used and the lack of thermal bridges within the panel. As SIPS buildings are constructed using solid panels on the roof and walls, the buildings are often closed in more quickly which allows interior work to take place earlier.
On the SASH units pro clima SOLITEX MENTO® 1000 CONNECT was applied to all roof/soffit areas once the panels were erected. SOLITEX MENTO® 1000 CONNECT is a WRB (Weather Resistive Barrier) membrane which is extremely water-resistant while being highly vapour permeable, so construction moisture (if any) can dry off once installed. The laps of SOLITEX MENTO® 1000 CONNECT are sealed with the built-in 'connect' adhesive strips on either edge of the membrane and are staple fixed under the lap above the connect strip only, to avoid wind-driven moisture wicking up the laps.
pro clima TESCON® NAIDECK butyl strip was used under the ventilated cavity battens on the roof to ensure all screw penetrations through SOLITEX MENTO® 1000 CONNECT were made watertight. pro clima SOLITEX EXTASANA® WRB was used on all wall panels and connects to SOLITEX MENTO® 1000 CONNECT on the roof. pro clima TESCON EXTOSEAL® one piece sill tape was applied to window and door openings while pro clima TESCON EXTORA® was used for sealing laps in the wall underlay and above the joinery head flashings. As with other building control layers (air, vapour, thermal) this combination of products ensures continuity of the exterior water control layer, which is essential for the durability and performance of the SIPS long term.
Panelised constructions such as SIPS are naturally quite airtight, especially once the interior panel joints are taped as per manufacturer's recommendations. Blower Door testing conducted at the SASH Westgate units showed an average Air Permeability (or air leakage) through the building envelope of less than 3m³/hr/m² of envelope area @50Pa pressure difference, which is roughly half the amount of air leakage you might expect to see in a typical new timber-framed house.
An airtight thermal envelope allows more efficient use of the heat generated within the unit and ensures internal moisture does not infiltrate and condense within the construction causing mould growth. And if using a balanced ventilation system, the more airtight the better, to ensure more control of the interior climate.
Lunos discreet through wall MHRV systems are installed into every unit to ensure a constant supply of fresh, drier air with heat being recovered from the extracted moisture-laden air. So, there should be no need to open windows on cold winter mornings to ventilate the interior.
Architect Llyween Watts said a key design feature of the SASH developments is that all units have a North facing living room and a private North facing outdoor living area, to ensure all residents can enjoy the benefits of natural sunlight and warmth inside and outside. Each unit has a small panel heater fitted as required by building regulations, but Llyween doubts the residents will need to use them much as even during construction the thermal comfort was very evident, a fact all parties involved are thrilled with and great news for those who will very soon be making these units their homes.
---
Architect – Fat Parrot Architecture 
Builder – Meridian Construction