SOLITEX MENTO® 1000
Roof Weather Resistive Barrier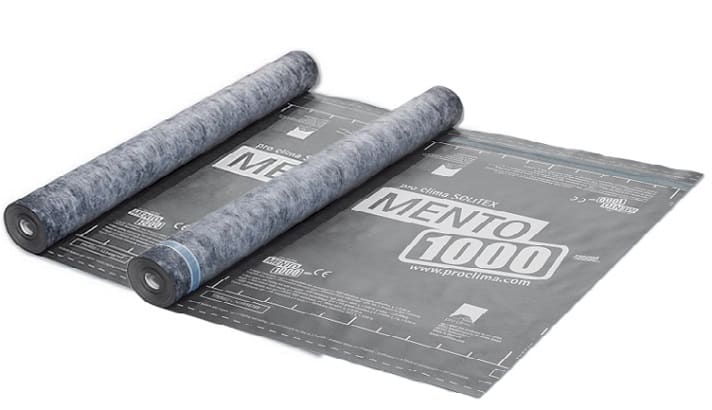 Highly vapour permeable (Class 4)
Long-term durability and strength
Weathertight & airtight weather resistive barrier (WRB)
Helps protect building from condensation
technology available with two integrated self-adhesive strips
SOLITEX MENTO® 1000 provides weather and condensation protection for your roof, under all weather conditions. With type R4 classification (NZS 2295), it is suitable to be used in self-supported applications up to and including extra high wind zones. SOLITEX MENTO® 1000 protects your roof and building envelope from the elements during construction, whilst allowing any internal moisture to escape through the vapour permeable, non-porous TEEE layer.
SOLITEX MENTO® 1000 connect makes use of

technology and comes with two integrated self-adhesive strips for ease of installation.
Want to know more? Please get in touch