New Plymouth, 28 - 29 November 2023
pro clima CUBE & Partners

We are excited to welcome you at PlaceMakers on the 28th and 29th of November 2023 at 9-15 Egmont Road, New Plymouth.
Together with our Partners, we invite you to a FREE intimate training sessions, designed to engage all segments of the construction industry, especially architects, builders, engineers and home owners.
Multiple sessions are available to suit your day with complimentary coffee and food. Join us at one of our 90-minute training sessions, offering hands-on experience with our training models, materials, and expertise. Each session will cover different topics during the day, allowing you to select the one that best suits your needs.
We'll also give away a WEBER BABY Q (Q1200) to a lucky participant who attends one of the pro clima CUBE sessions.
Join Richard Pro Clima NZ's Technical and Sales team and our industry partners.
15 CPD (NZRAB) points or 1 LBP point apply.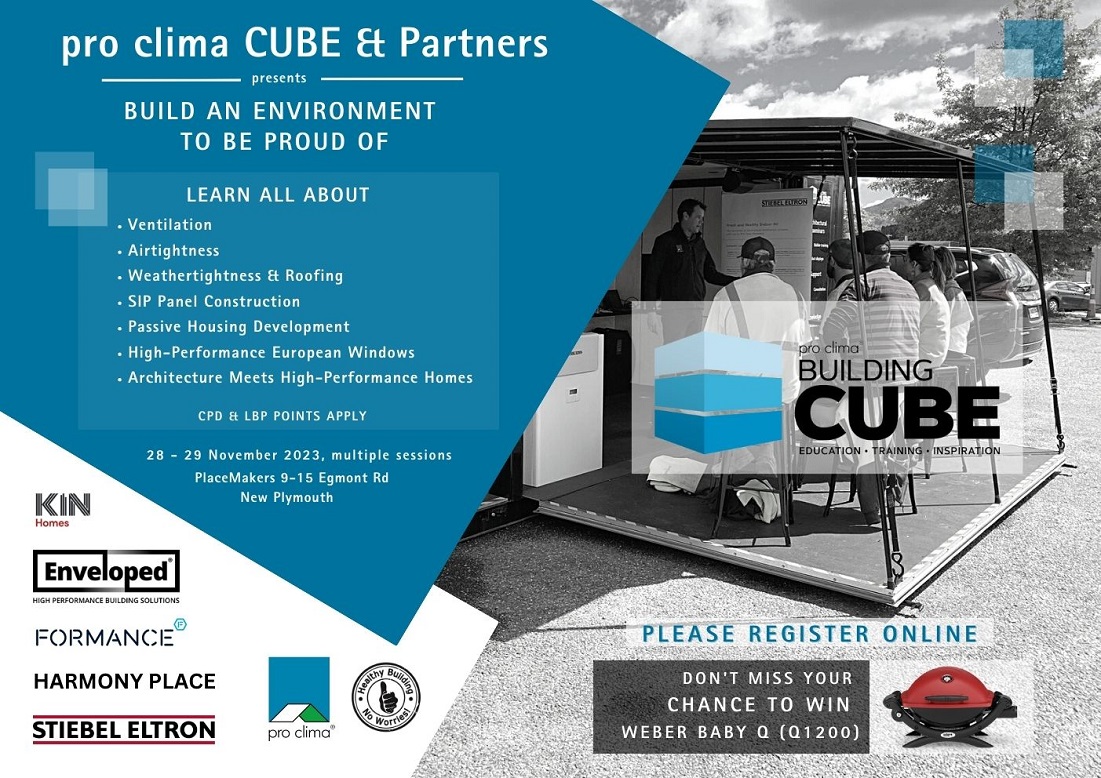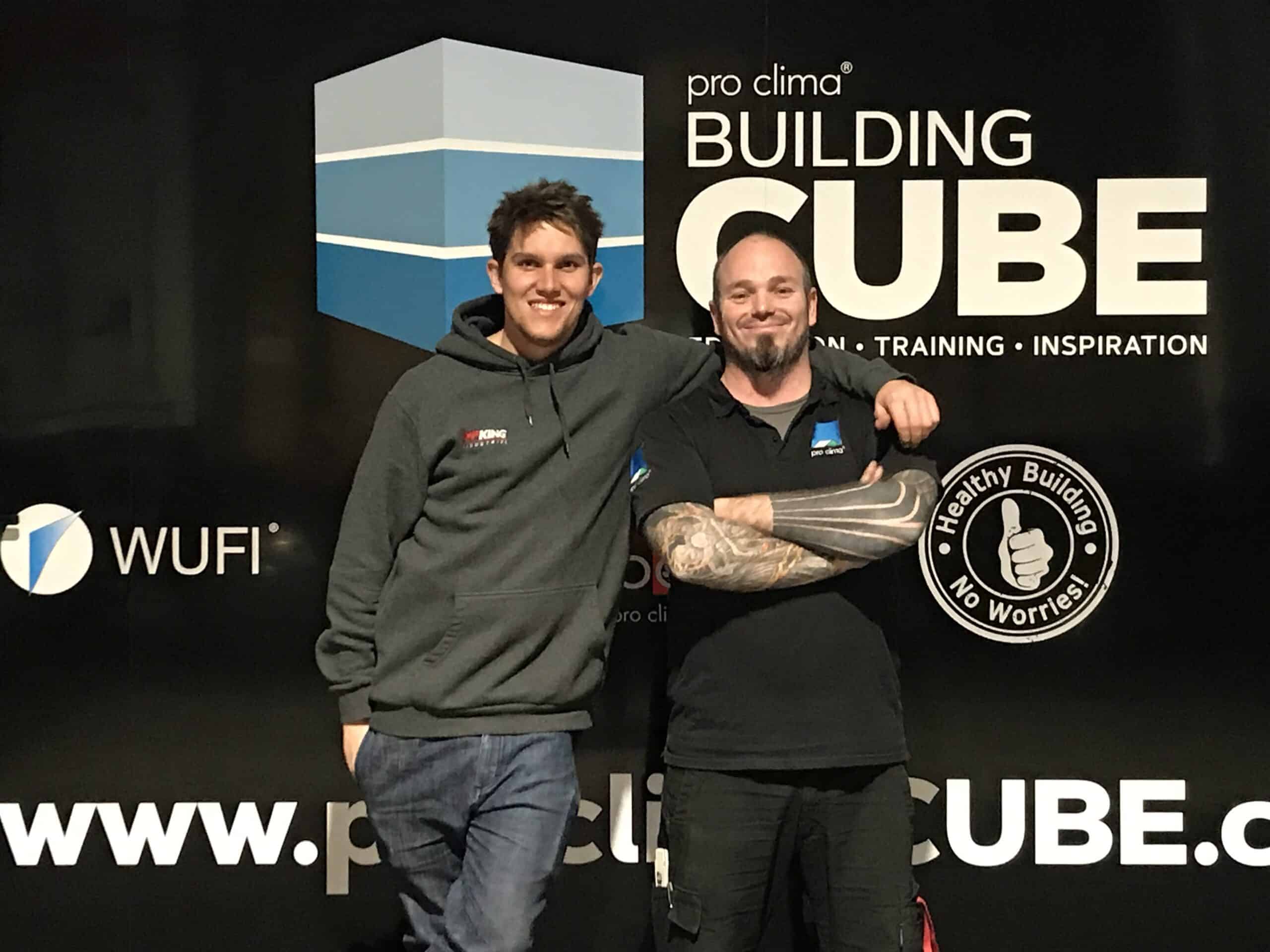 The pro clima CUBE is our dedicated mobile facility which travels nationwide.
It brings pro clima systems, staff and support to regional cities. Our aim is to provide education and inspiration through training seminars, workshops and events.
The pro clima CUBE promotes advanced building systems for healthy, comfortable, energy efficient and durable buildings in collaboration with national and local organisations and companies.
Join us at the pro clima CUBE, online and around New Zealand and experience our trainings and events!
The pro clima CUBE can also be made available to you and your team.
If you would like to make use of the pro clima CUBE,
please email welcome@proclimaCUBE.co.nz or call 0800 PRO CLIMA (776 254).
Want to know more? Please get in touch.