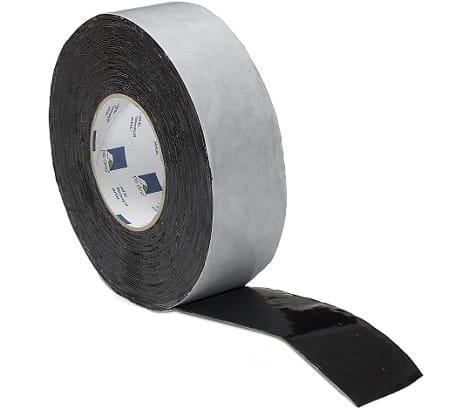 Ultimate water resistance on low slope roofs
Weathertight penetrations in WRB layers
Self-sealing around nail and screw penetrations
Reinforced for extra strength
Double sided for connection strength and durability
TESCON® NAIDECK is a double-sided self-sealing strip, designed to seal penetrations of purlins, battens or studs. It can be fixed directly to, or behind, your weather resistive barrier (WRB). It forms a durable seal around any nail or screw penetrations, and is an essential part of low-slope roof systems. TESCON® NAIDECK is compatible with the pro clima SOLITEX MENTO® and SOLITEX EXTASANA® membranes, as well as rigid sheathings, rigid wall underlays and rigid air barriers (RAB). TESCON® NAIDECK can also be used in façade applications behind purlins, façade clips and mounts for the ultimate in windtight and watertight WRB at high wind pressures. It is flexible, easy to cut, and has a simple-to-remove release paper, ensuring maximum productivity during installation.
Want to know more? Please get in touch