Airtightness Membrane Helps Protect Skillion Roof
More Info

SOLITEX EXTASANA® wall underlay provides the best weather protection layer for your walls, under all conditions. It protects the building from wind, driving rain and other external sources of water, whilst allowing any internal moisture to escape through the vapour permeable, non-porous TEEE layer.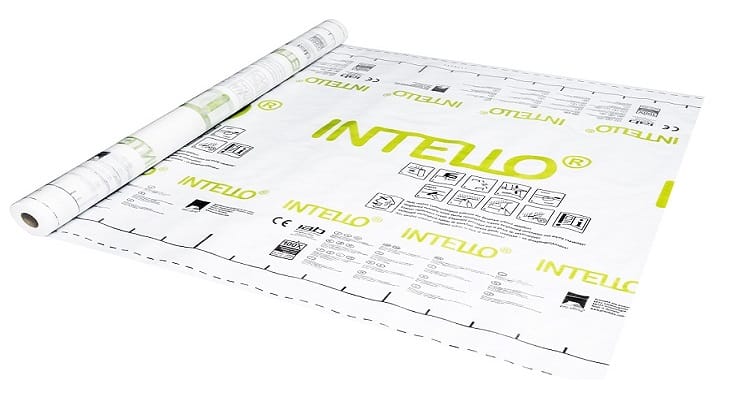 INTELLO® PLUS is a market-leading intelligent air barrier for all construction types, providing superior energy and moisture control. INTELLO® PLUS maximises the performance of your thermal insulation, whilst restricting internal moisture entering the building envelope.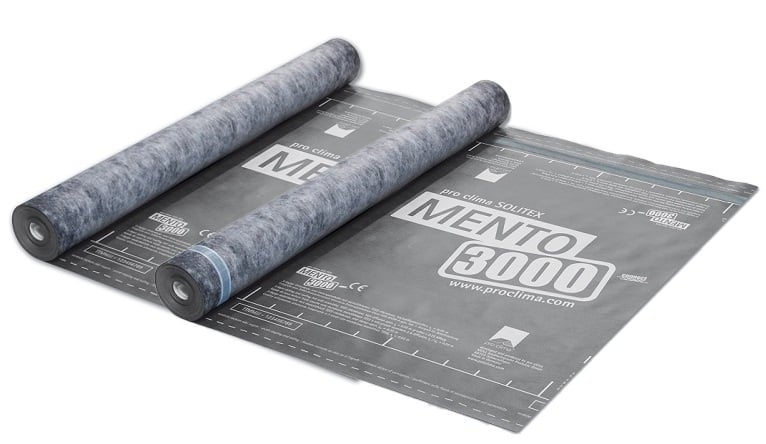 SOLITEX MENTO® 3000 provides superior weather and condensation protection for your roof, under all weather conditions. With type R4 classification (NZS 2295), it is suitable to be used in self supported applications up to and including extra high wind zones.

---
Installed in this sustainable home in rural Raglan, the INTELLO® PLUS Intelligent Air Barrier (airtightness layer) limits internal moisture and allows existing moisture to escape from the roof space.
When designing and building their dream home on an exposed site in rural Raglan, architectural designer Alice Gironella from Rubix Architecture and joiner Luke, knew just how important it would be to have a high-performing building envelope.
Starting from the ground up, they chose a Cupolex slab system which is manufactured from 100% recycled materials and creates no waste. Slab edge insulation was also installed to reduce heat loss.
pro clima SOLITEX MENTO® 3000 Roof Weather Resistive Barrier was used on the outside of the insulation. This roof underlay is extremely water resistant while at the same time being very diffusion open.
The couple chose locally produced Terra Lana natural wool insulation for the home, which is protected by SOLITEX EXTASANA® Wall Weather Resistive Barrier on the outside of the framing. This non-porous building wrap from pro clima offers a 10,000 mm water column pressure resistance.
pro clima INTELLO® PLUS Intelligent Air Barrier has been installed on the inside of the framing of both walls and roof, creating an airtight envelope which improves the thermal performance of the home. Luke manufactured all the window and door joinery onsite himself including seals to assist in the airtightness of the building.
Special attention was paid to the design of the skillion roof to ensure it remains dry. pro clima INTELLO® PLUS Intelligent Air Barrier limits internal moisture from entering the insulation space where it could condense if it comes into contact with materials below dew-point temperature. Having a variable moisture diffusion function, this membrane allows the moisture to escape from the roof space when required.
Ventilation is provided by a Zhender heat recovery system while the home is heated via in-slab hydronic heating. This system is powered by solar hot water panels on the roof and backup electric heating. The home is completely off-grid with 8 KW of solar panels and a 10 KWh battery system. This system offers ample power for the homes as well as some extra to charge an electric vehicle.
The property includes a guest cottage and a vegetable garden with a greenhouse.
Congratulations Alice and Luke.
---
Architectural Designer: Alice Gironella, Rubix Architecture