Jackie & Craig Happy in Rongotea
More Info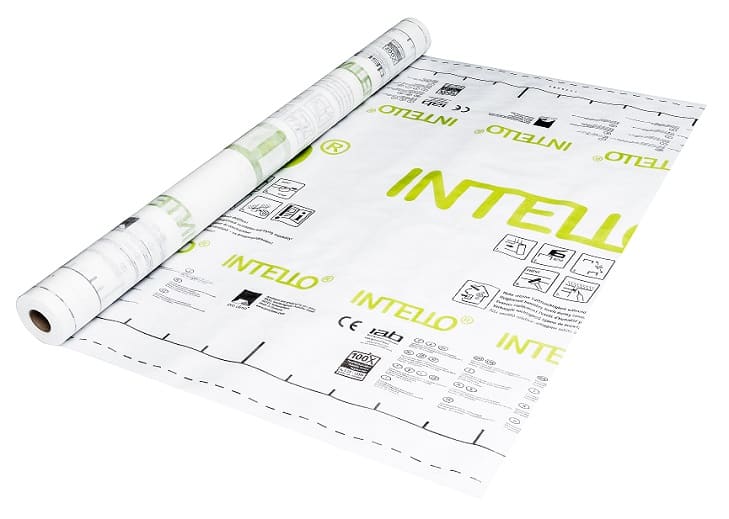 INTELLO® is a market leading intelligent air barrier for all construction types, providing superior energy and moisture control. INTELLO® maximises the performance of your thermal insulation, whilst restricting internal moisture entering the building envelope. INTELLO® utilises Hydrosafe® technology, providing optimal protection against structural damage and mould, even in the event of unexpected moisture intrusion.
---
"On this project we have experienced every type of service: from totally appalling to brilliant so when we get a chance to acknowledge great service we think it's import to do that. The industry is a bit of a worry and we think encouraging good practices when we see them is a small thing we can do to try to help."
~ Jackie Sanders ~
The brief and design were for a high performance home and the products and installation achieved above and beyond.
Home owners, Jackie and Craig, were thrilled to learn of their 0.83 ACH Blower Door test result especially because their builders, John Kitto Construction Ltd, were working with the pro clima INTELLO® Intelligent Air Barrier for the very first time but did a fantastic job.
Wellington based Richard Eden from Pro Clima NZ Ltd provided ongoing technical support to the builders and the home owners. Jackie took the time to make sure Richard was aware of just how appreciative they were in an email.
"…It has been really excellent working with you and your company. Our builder had not used your products before and ours was the first house he had built with the goal of achieving airtightness and a high performance standard in terms of energy efficiency.
The products you supplied made a big difference in terms of our ability to achieve the performance standards we sought. But they would not have been nearly so effective if we had not had ongoing access to your support and guidance around their proper application. We also appreciated all the additional advice and ideas you were willing to give to help us achieve our energy efficiency goals.
You were always responsive and helpful, and we felt that we could keep coming back to you with questions and you were always ready and willing to provide us with answers. Thank you for all your help and support throughout the build…"
Jackie, we are glad we've been able to make this build as pain free as possible for you and your builders and congratulations on your new home!
---
Builder: John Kitto Construction Ltd