Investment into Health of Aotearoa
More Info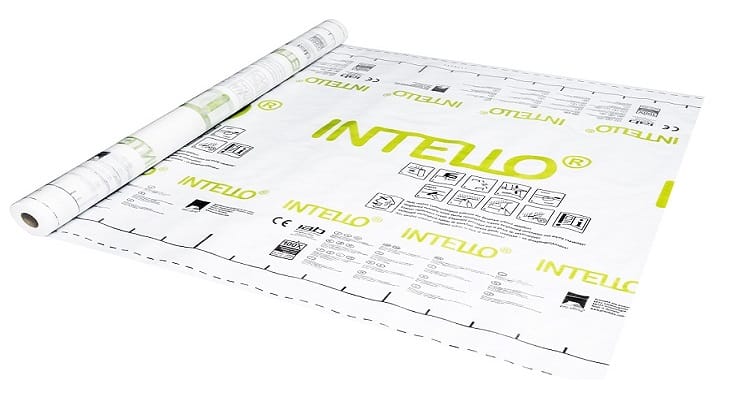 INTELLO® PLUS is a market-leading intelligent air barrier for all construction types, providing superior energy and moisture control. INTELLO® PLUS maximises the performance of your thermal insulation, whilst restricting internal moisture entering the building envelope. INTELLO® PLUS is reinforced for strength and durability, utilising Hydrosafe® technology. This intelligent air barrier provides optimal protection against structural damage and mould, even in the event of unexpected moisture intrusion.
---
The Kāinga Ora retrofit program is an amazing undertaking. The scale of teams spread across New Zealand pulling together industry experts, designers, manufacturers, building contractors and project managers is frankly astounding.
With a large number of retrofits completed, Pro Clima NZ Ltd continues to provide design guidance, on-site training as well as products which help to achieve one of the programme's big goals: health.
The successful pilot in the Wellington region was an investment to ensure the performance requirements are still valid in 50 years (Warm, Dry and Healthy). To understand how, they had an independent expert consultant perform a hygrothermal analysis on the envelope.
This analysis allows a designer to make calculated decisions around the design of the envelope to ensure durability for its life cycle which in this case is 50 years.
The assumption that the current legal minimums provide durability for 50 years was not made by the architectural firm. Instead, they designed an envelope that provides warm, dry and healthy homes for the required 50 year period.
Most importantly, the durability risks from moisture loading into the walls and airtightness of the entire envelope were addressed. The potential for hidden additional occupancy is common in a lot of buildings. This could have a dramatic effect on the moisture loading of the envelope resulting in mould growth.
The Kāinga Ora retrofit programme has taken into account the potential occupancy variations and risks for these homes, not relying on legal minimums to achieve a 50 year durability benchmark. They chose to consult with industry experts who have included in their design a layer for controlling the vapour loading of the envelope, ensuring a minimal amount of saturation occurs at the dew point reducing the risk of mould growth.
Helping to achieve the durability requirements and to control building envelope vapour loading is installation of pro clima INTELLO PLUS®, a smart vapour control layer which protects the envelope from mould growth, structural damage and creates an airtightness system allowing the building and installed services the best possible performance for their lifetime.
Pro Clima's nationwide design and installation support for these retrofit buildings using INTELLO PLUS® is a continuation of Pro Clima's ongoing commitment to knowledge transfer and hands-on education for modern building practices, including air barriers and vapour control layers, which ultimately ensure a warm, dry and healthy home.
Seeing how well the industry is coming together for the Kāinga Ora retrofit programme and the number of construction industry professionals requesting to upskill themselves in modern building systems further demonstrates that New Zealand's minimums are no longer being looked at as an acceptable performance target. With the sharing of knowledge based on a foundation of health first for any who occupy one of these homes we know it will have a positive, long-term impact on the building industry and building stock for generations to come.