Sommerville Estates Choose SOLITEX EXTASANA<sup>®</sup>
More Info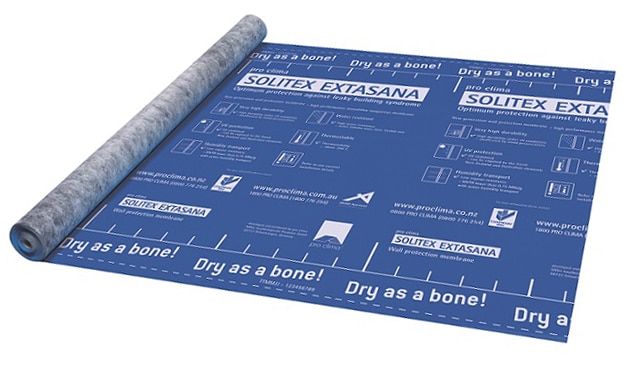 SOLITEX EXTASANA® wall underlay provides the best weather protection layer for your walls, under all conditions. It protects the building from wind, driving rain and other external sources of water, whilst allowing any internal moisture to escape through the vapour permeable, non-porous TEEE layer.
---
Sommerville Estates is a high end residential development of 10 multi-storey units in Northpark near Howick. These five bedroom homes offer 300 m² of living space with top quality materials. The exterior comprises of a combination of pine weatherboard, cedar and Designer Series pre-finished panels from The Brickery (formally NZ Brick Distributors).
When the developer considered the weathertightness of these units, they chose pro clima SOLITEX EXTASANA® Wall Weather Resistive Barrier. This is a non-porous, monolithic building wrap offering complete protection from external moisture and tested for up to 10,000 mm water column pressure.
With excellent UV resistance (90 days exposure), the CodeMark certified SOLITEX EXTASANA® actively moves construction moisture out of the building envelope to keep the framing dry. The product is ideal for use with dark claddings — rated to 120°C, the TEEE functional layer has a melt point close to 200°C.