Passive House in Waikato Provides Year Round Comfort
More Info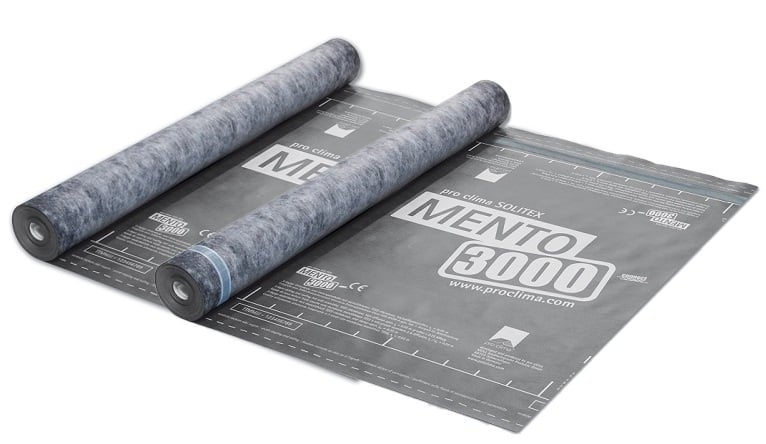 SOLITEX MENTO® 3000 provides superior weather and condensation protection for your roof, under all weather conditions. With type R4 classification (NZS 2295), it is suitable to be used in self supported applications up to and including extra high wind zones.



SOLITEX EXTASANA® wall underlay provides the best weather protection layer for your walls, under all conditions. It protects the building from wind, driving rain and other external sources of water, whilst allowing any internal moisture to escape through the vapour permeable, non-porous TEEE layer.


TESCON® VANA airtight sealing tape is an essential component of all air barrier systems. It is compatible with membranes, underlays as well as rigid sheathings, rigid wall underlays and rigid air barriers (RAB). TESCON® VANA is airtight and vapour permeable. It is flexible, easy to cut, and has a simple-to-remove release paper, ensuring maximum productivity during installation.
---
pro clima Products ensured energy-efficiency and longevity for this Waikato eHaus Passive House build with:
Ross and Julie Brown of eHaus Waikato completed their award-winning Waikato expoHaus home located in rural Taupiri. The eHaus Euro home has been built to the German Passive House Institute energy efficient classic standard. The standard means the home requires little to no energy to heat or cool and will operate at 20 – 25°C all year round. This kind of energy performance is exceptional, but the additional benefits of a quiet, comfortable healthy space are also fundamental.
A certified classic Passive House uses no more than 15Kwh per square metre per year to heat which is 81% less energy than used to heat a standard new double glazed family home to 20°C. The indoor air quality is also outstanding due to the high level of filtration removing 98% of pollutants from the air — perfect for those with allergies and or respiratory issues.
With a 252 m² footprint, this home offers four bedrooms, two bathrooms and two living areas. Some of the visible features include beautiful German engineered windows and doors, and solar photovoltaic panels.
The invisible features include carefully designed insulation connections to prevent any thermal bridges, a dedicated airtightness layer and a mechanical heat recovery ventilation system. Airtightness is achieved through the use of plywood panels taped with TESCON® VANA Airtight Adhesive Tape. This tape has passed independent testing for durability so it can be rated for 100 years of adhesion performance. This eHaus Euro achieved an airtightness level of 0.41 air changes per hour when tested at 50 Pascals. Standard homes built to the NZ Building Code generally operate at about five air changes per hour.
Ventilation is supplied by a Zehnder Q350 heat recovery ventilation system.
This system allows fresh air to replace damp stale air while recovering more than 90% of the warmth in the outgoing air.
SOLITEX EXTASANA® Wall Weather Resistive Barrier is used as the external building wrap behind the cladding system and SOLITEX MENTO® 3000 is the Roof Weather Resistive Barrier. These membranes can resist up to 10,000 mm of water column pressure making them extremely water resistant yet also include active vapour transmission which transports water vapour out of the insulation and framing layer, helping to keep it dry and free of mould and condensation.
---