ADHERO: The Weathertight Solution for Multi-Storey Buildings
More Info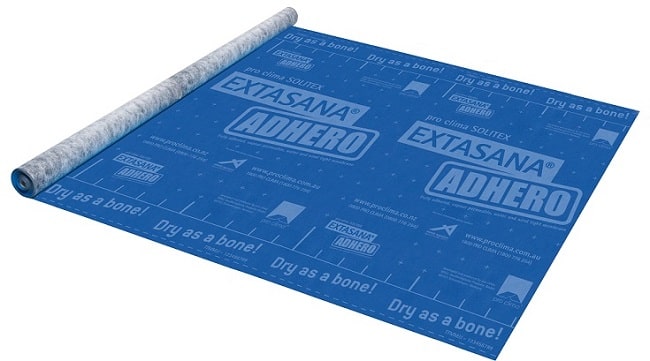 SOLITEX EXTASANA ADHERO® wall underlay provides the best weather protection layer for your walls, under all conditions. It protects the building from wind, driving rain and other external sources of water, whilst allowing any internal moisture to escape through the vapour permeable, non-porous TEEE layer.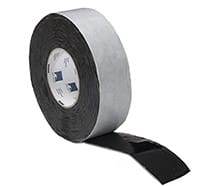 TESCON ® NAIDECK is a double-sided self-sealing strip, designed to seal penetrations of purlins, battens or studs. It can be fixed directly to, or behind, your weather resistive barrier (WRB). It forms a durable seal around any nail or screw penetrations, and is an essential part of low-slope roof systems.
---
The self-adhesive wall underlay from pro clima provides a continuous watertight and windtight Weather Resistive Barrier (WRB) behind the outer cladding/rain-screen layer of the Westlight Apartments in West Auckland.
Dominating the skyline in the West Auckland suburb of Glen Eden is the new Westlight Apartments project, built by CMP Construction. The building is comprised of two 10-storey tower blocks above a large podium area, which offer awesome views of the Waitakere Ranges and surrounding areas, and is conveniently located close to the Glen Eden railway station and shops.
Developed by the Ted Manson Foundation, the project aims to provide safe, warm and healthy homes at a more affordable price to the market and differs from most developments of its type as it includes a mix of community housing managed units as well as freehold apartments.
Designed by the team at MC2 Architects, the exterior of the building envelope is covered with pro clima SOLITEX EXTASANA ADHERO® self-adhesive Weather Resistive Barrier (WRB). Ensuring the WRB is wind/airtight is more critical on taller buildings for pressure equalisation of the cladding cavity to ensure moisture is not sucked into the structure. So while the membrane is one of the lowest cost parts of the building's thermal envelope, it is the last line of defence against moisture ingress and plays a major role in guaranteeing its long term performance.
Being so close to public transport is a big bonus for those living in the apartments, but it also placed more onus on good acoustic design of the facade. On this project, the SOLITEX EXTASANA ADHERO® has been installed over two layers of 9 mm Shera fibre cement sheet (from Pacbuild) over thermally broken steel framing, which along with the joinery systems, assists in providing separation between what's going on outside and the interior spaces.
Continuity is key to the performance of the WRB. All penetrations made through the SOLITEX EXTASANA ADHERO® from cladding and joinery screw fixings are well sealed with TESCON® NAIDECK  self-sealing strip. TESCON® NAIDECK is a butyl rubber strip which is sticky on both sides with a release paper, so is able to be pre applied to brackets prior to their installation on site, to ensure all screw penetrations are sealed.
The six months UV exposure resistance of the SOLITEX EXTASANA ADHERO® membrane is beneficial on this type of project as well. Due to the logistical challenge of building over many levels, the WRB is often not able to be covered as quick as on a single level build of less complexity. Once protected from the UV light long term, SOLITEX EXTASANA ADHERO® will function as a vapour permeable, watertight and windtight membrane for at least the life of the cladding itself.
---
Builder: CMP Construction
Designed by:  MC2 Architects