AEROFIXX
Application Gun for AEROSANA® System Foil Cartridges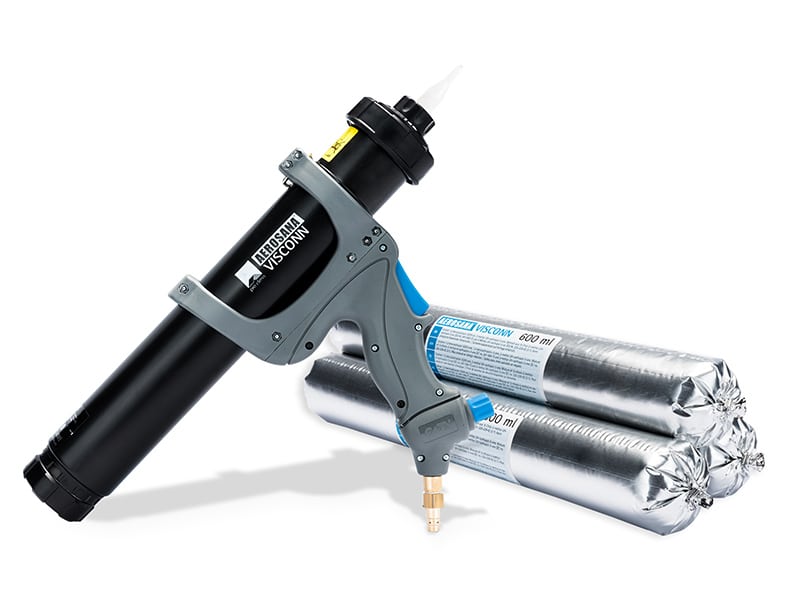 Easy, one step application.
Precise application of material: setting 1 for a line of sealant to close joints, setting 2 to spray over and seal surfaces.
Allows installer to work with one hand.
No brush required.
Pressure: up to 6.8 bar (100 psi).
For quick and easy application of AEROSANA® VISCONN and AEROSANA® VISCONN FIBRE sealants from 600 ml foil cartridges onto smooth and rough mineral and non-mineral subsurfaces such as timber, wood fibreboards, OSB, stone, plaster, concrete etc. For use with air compressors capable of up to 6.8 bar (100 psi), 300 l/min air flow.
Want to know more? Please get in touch