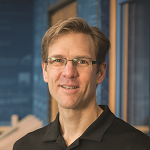 Housing and health
Running and swimming
Podcasting
Trustee - Passive House Institute New Zealand
Bachelor of Engineering (Hons.) (Natural Resources)
Certified Passive House Consultant
Matthew's mission is to inspire people to make a better place to live. He is currently the Education Manager for Pro Clima New Zealand.
Matthew has over 10 years of experience leading residential energy efficiency projects, including nearly four years as Technical Manager for Homestar at the New Zealand Green Building Council. In 2016 he joined the Board of the Passive House Institute New Zealand. He also sits on the advisory group of the Exceeding the Minimums research stream for BRANZ.
Prior to training as an engineer, Matthew was an Outward Bound instructor in New Zealand and the US.
Courses
Powered by